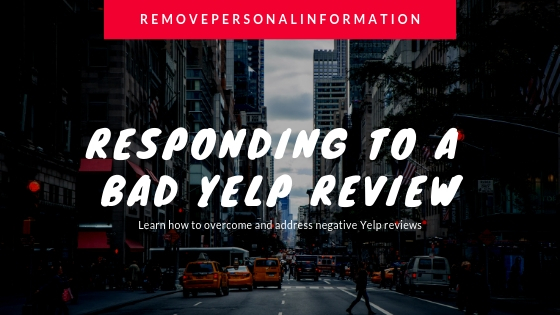 Bad Yelp Review & How To Respond
How to Respond to a Bad Yelp Review
So out of curiosity, you decide to Google your business, to your surprise you see a recent negative review on Yelp. What do you do? How do you address this bad feedback? Let us walk you through the proper steps you should take on how to properly respond to a bad Yelp review online. Who knows you may change their mind enough to edit their review.
In today's social media induced society, businesses have taken to the internet to reach their consumers. Online marketing has given businesses more opportunities than ever, however, along with that comes the exposure of reviews.
Online reviews can make or break a business. A study by the BrightLocal has shown that a whopping 86% of consumers read reviews for local businesses before purchasing the product or service.  Along with reading the reviews, customers will be able to see the responses left by business owners.
This is critical to take into account in terms of online reviews and a  better online reputation for any type of business.
Responding to reviews shows customers a positive business practice and allows those businesses to make a real connection with their customers online.
Plus it is out in the public for other consumers to see as well. In order to make that strong connection, however, it is very important for companies to respond strategically in order to engage their audience- especially towards the bad reviews. Negative reviews on Yelp could be the reason why you are not seeing as much business.
Follow the suggested steps below to learn how to respond to a bad Yelp review.
Please fill out the form below and we will reach out as soon as possible!
Analyze the Review
We now live in a fast-paced society and have the world handed to us in the touch of a button. This also affects our online reading and processing of information. We tend to just skim through content and not really analyze the meaning of info or even tend to overlook some important details.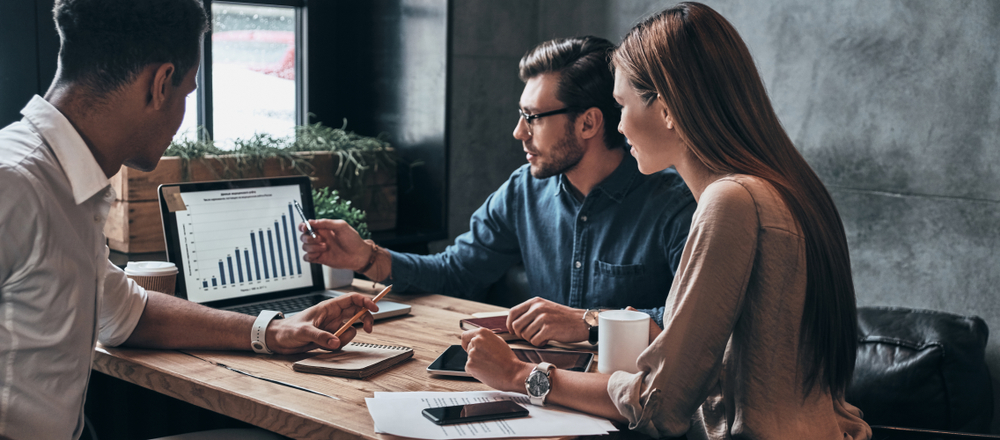 As a business owner, it is important to know everything about the review in order to provide essential feedback. When reading a bad or even good review it is important to gather the right data including:
Date of incident/ review

The tone of the customer

Specific setting of the complaint

Names or descriptions of witnesses/ employers

Descriptive words of the experience that took place
Responding right away without knowing as much as you can, could result in you sounding unaware or worse like you do not understand the customers' thoughts and their side of the story. It is critical to be able to see all sides of the scenario to either defend or refute the situation at hand.  There is always the opportunity to turn a negative review around to a positive one!
Therefore, take notes on your reviews and read them slowly. Really get to know the customer and build that positive connection.
Research the Yelp Writer
The best way to figure out why someone left a bad Yelp review is by figuring out who exactly that person is. Usually, it is pretty easy to find out information on a person just through their Yelp accounts. Dig deeper and research these aspects of your reviewer:
Does this person post bad Yelp reviews often?

Where are they posting reviews? Are they local?

The tone of the review- is this a person that writes to be funny or are they being serious of the incident?

The writer's influence among others- are they a popular figure with tons of followers? Do they have merit?
Knowing these facts about your writer can help keep your emotions at bay when handling a bad Yelp review. If the person is always writing a bad review then you know it is just that person being picky.
However, if it is someone that normally writes normal/good reviews then this will give you insight on what your business did wrong and how to approach the situation in order to make that customer happy.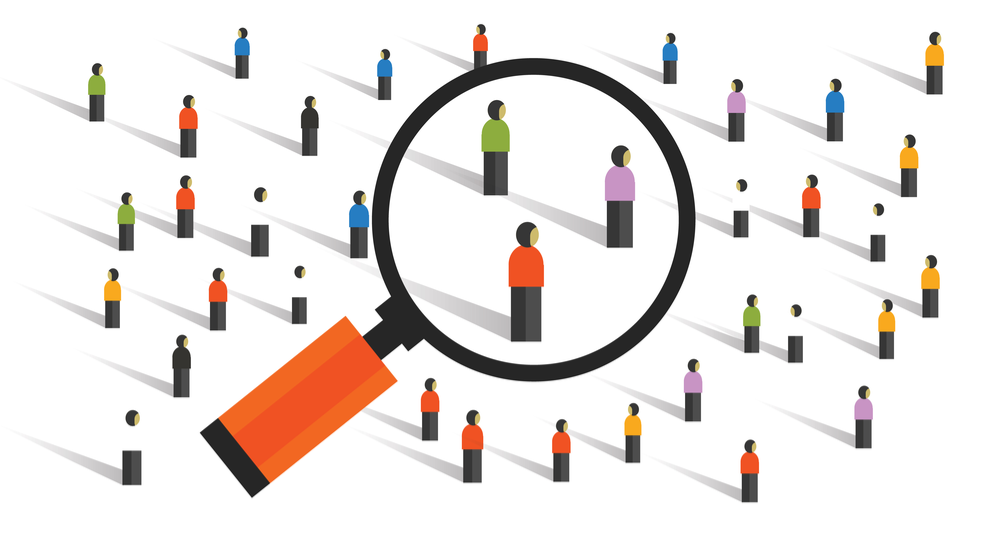 Begin your Response and Apologize (but be careful)
Every business owner has heard the saying "The customer is always right" and that goes to account for bad Yelp reviews as well. However, there is a way to approach certain situations. There will be times where you know your business is at fault and times where it could have not been.
Your apology can go from "I'm sorry we messed up" to "I'm sorry you feel that way." This makes it fall into two very different directions.
After doing your research you will know what spectrum your response will fall into and you'll start forming the angle of attack.
Keep in mind that customer service and improve the satisfaction of your consumers should be a top priority.
Address the Issue and Solve it
Once you picked the direction of your apology, it's time to explain yourself and what you can do to make the customer happy. This will be the tricky part. You want to explain to the customer what happened/ refute your situation without further upsetting them.
Address it directly and give examples and needed proof for why things did not go the customers' way.
With the data and research you have gathered previously, this should make it easy and you'll know which approach to take. Be assertive but caring with your response and make sure to leave them a thoughtful question in order for them to respond and you can connect with them even further.
That could be "What can we do to make this better?" or "Will you come back to see us and we will provide you with a much better experience?"
P.S make sure to leave your comments public so that everyone can see the caring business owner that you are. Staying in control of the online conversation is key to overcome any obstacle.
Treat Bad and Good Reviews The Same
As a business owner, you want to reach as many people as possible.
Therefore, replying back to EVERY review will win you major brownie points. Responding to a bad Yelp review is a must and responding to the good ones should be as well. If a person is already a fan of the business and is leaving a positive review then this is your chance to double your reach.
By responding back to your biggest fans will make them even happier and will most likely result in them speaking about your business to friends and family- generating you more revenue, more fans, and more positive reviews.
This will help to overcome the negative ones and will show your customers that you care along with suppressing the negative reviews in turn.
Always be on alert for new reviews awaiting responses- your online reputation deserves it and your business along with your customers will all be happy.
Don't let bad reviews bring you down, but instead turn it into a learning experience! Once you're able to handle one, you'll be a pro at tackling any other issues down the road.
Please fill out the form below and we will reach out as soon as possible!