Is Your Personal Information for Sale on the Internet?
More than 50 data brokers advertise and sell your private information on the internet every day. Remove Personal Information Executive Privacy solutions find and remove your personal data to restore your online privacy fast.
Serious Threats to Your Privacy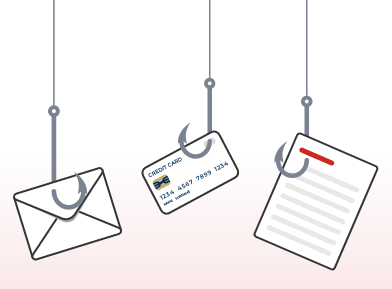 Phishing scams that target company leadership
Cybercriminals target senior executives with phishing scams, collecting personal information used to hack your company's IT and create a major security crisis.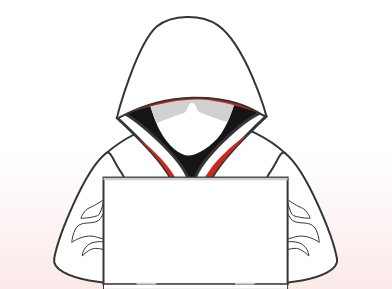 Disgruntled exes and criminals looking for your personal info
Anyone from ex-spouses to stalkers and criminals use your personal information to find you and your loved ones. With Executive Privacy, you can remove your address and contact info from people-search sites and take an important step to protect your safety and your family.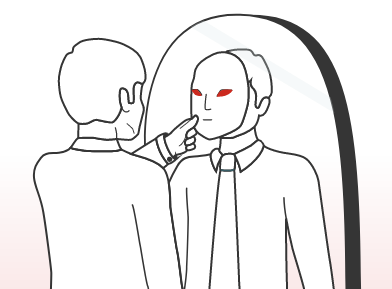 Identity thieves that use your personal info against you
Online directories make it easy to find your personal information, making you a prime target for identity thieves and other criminals across the web. Once found, thieves use your personal data to access your financial records and do long-term damage to your livelihood and your reputation.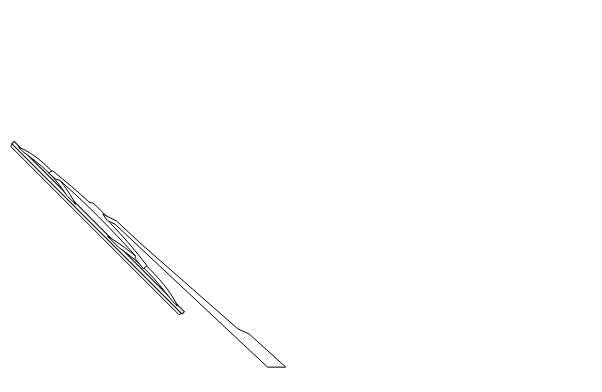 We remove your exposed personal information quickly
On average, our Executive Privacy solution locates hundreds of unique elements of personal information during each scan. Once identified, we remove that info fast.
What Is Executive Privacy? How Our Removal Process Protects Your Personal Information

Personal Information Audit
Our cutting-edge audit tool scans websites across the internet for any mention of your personal information, flagging all listings and private data for immediate removal.

Online Info Removal
Once identified, our team uses proven removal methods to delete your personal listings fast. We also remove any records that pop up along the way.

Round-the-Clock Monitoring
We utilize state-of-the-art monitoring technology to track new mentions of your personal info online. When new listings show up, we let you know immediately.

Regular Privacy Updates
With Executive Privacy, you get regular updates on your personal data and privacy across the web, including detailed information on new and ongoing threats to your online presence.

Dedicated Customer Service
Our number one goal is your satisfaction. That's why our dedicated removal experts work to address any questions and concerns you may have throughout the privacy protection process.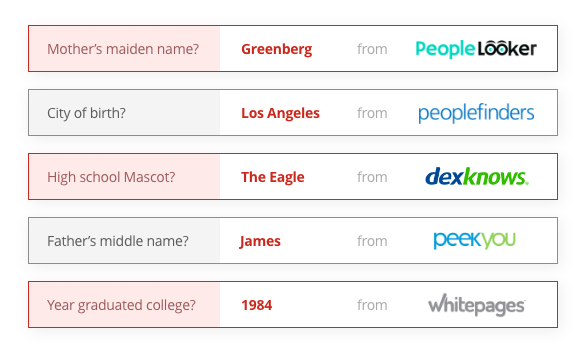 How do hackers and cyberthieves get around personal security questions?
Hackers use phishing emails and personal listings to find answers to most common security questions, making it easy to access your accounts and IT. Executive Privacy works tirelessly to hide those information sources and protect your systems from attack.
Nearly half of all companies suffer at least one data breach every year.

Identity theft results in billions of dollars in fraudulent tax returns every year.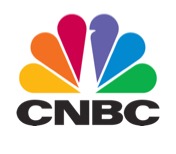 Corporate data breaches often cost millions if not more to repair.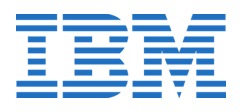 Each year, cybercriminals use online info to steal billions from Americans.

Why is executive privacy protection so important?
Online privacy breaches cost professionals and businesses billions of dollars every year. A privacy breach may cost you everything.
Don't be a statistic. Protect yourself today.
Philanthropist faces privacy and reputation threats
A prominent financier and philanthropist contacted us following a robbery that targeted him specifically – easier targets on the same block were bypassed, indicating the robber knew exactly who he was attacking. The individual was disturbed at how easily the crook had been able to track him down.
If a common thief could access and use his personal data, what would more sophisticated criminals be able to do?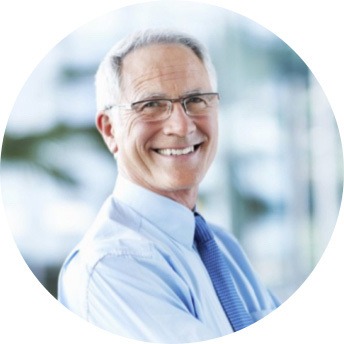 Remove Personal Information removed my personal information from the vast majority of people search search sites within 2 months.
Our Executive Privacy solution removes threats and strengthens your cybersecurity

Protects against social engineering
We remove names, birthdates, addresses, phone numbers and other personal details commonly used to unlock answers to security questions and customize phishing attacks. We also help you avoid potential social engineering scams commonly used by hackers.

Reduces physical threats
Our robust Executive Privacy solution removes your physical addresses and contact info from online databases across the web, making it much harder for stalkers, enemies and exes to find you at home.

Strengthens personal IT
Are you sure your executives don't use the same passwords for personal and work emails? Or that they never do business from personal devices? With our customized Executive Privacy tool, your firm is protected at the individual level, helping shore up security vulnerabilities that start with personal IT.
Get Started Now
If your personal information is exposed on the
internet, it's time to protect yourself. Remove your
info and take control.