Learn More About Removing Your Personal Information Today!
Protect against cyberstalking, identity theft and reputation damage.
Click below to learn more!
Why Should You Protect Your Online Privacy?
Understanding Cybercrime and Its Consequences
Cybercrime refers to any illegal activity committed on a computer or smart device. Some of the most common cyberthreats impacting individuals and businesses today include identity theft, transaction fraud, advance fee fraud, hacking, phishing and privacy invasion.
These days, cybercrime is one of the most reported crimes around the globe. What's more: most cybercrimes go unnoticed for nearly 150 days, a significant gap that puts individuals, professionals and businesses at significant risk of serious online damage.
Protecting yourself and your business from cybercrime requires vigilance and the right online security strategy. No matter who you are, monitoring and removing personal info is key to protecting your privacy, identity and personal brand.
With a Privacy Protection solution from RemovePersonalInformation.com, you receive instant alerts every time a new threat goes live, allowing you to tackle cybercrime head on and protect yourself and your brand before it's too late.
Consumer Complaints
Identity theft has been the top consumer complaint among federal agencies (including the Federal Trade Commission) for more than 15 years.
Online Harassment
Online harassment affects millions of people every year. By removing your personal information from the web, you not only limit access to that info, but also greatly reduce the chances of falling victim to a cyber attack.
What else can you do to protect your privacy?
Privacy Protection vs Identity Theft Protection: What's The Difference?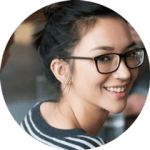 Preventing identity theft
We protect your privacy before something bad happens, helping prevent identity theft and long-term damage. That means you won't have to go to the trouble of having your cards canceled, contacting creditors, and updating your billing preferences.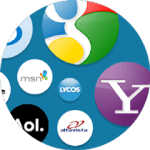 Protecting your privacy
Privacy protection isn't just about your credit score. It's also about preventing personal threats like cyberstalking and bullying, which can pose a real danger to your personal and professional life.
Heightened privacy concerns?
ExecutivePrivacy offers expert-level protection overseen by a dedicated privacy professional.