Learn More About Removing Your Personal Information Today!
Protect against cyberstalking, identity theft and reputation damage
Click the button below to learn more!
Why Should You Care Protecting Your Privacy Online? Why Does It Matter?
Understanding Cybercrime
Cybercrime, otherwise referred to as computer-oriented crime consists of two things; a computer and a network. In total, a crime cyber refers to any illegal activity committed on a computer or smart device. Some of the most known cyber threats are as followed; identity theft, transaction fraud, advance fee fraud, phishing, hacking, privacy and much more.
Security measures are essential for any individual that utilizes the internet. Whether you are a young adult or a senior citizen, it is imperative that you protect and actively monitor your information on the internet.
Dating back to 2016, cybercrime was the second most reported crime across the globe. Although 50% of cybercrimes occur outside of The United States, all users should still be aware of what Google and other search engines say about them.
Most cybercrimes go undetected for an average of 146 days! With RemovePersonalInformation.com (RPI) you are notified within minutes when your name is referenced anywhere online.
Consumer Complaints
For the past 15 years in a row, identity theft has been the top consumer complaint amongst various agencies including the Federal Trade Commission (FTC)
Online Harassment
Nearly all internet users have most likely experienced some form of online harassment throughout their years of working online. By removing your personal information you greatly reduce the number of users that can successfully locate your contact information. Therefore you decrease the chances of becoming a victim of any sort of cyber attack.
What else can you do to protect your privacy?
Privacy protection vs identity theft protection: what's the difference?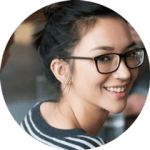 Before it happens
We protect your privacy before something bad happens, that way it's less likely that you'll fall victim to identity theft. That means you won't have to go to the trouble of having your cards canceled, contacting creditors, and updating your billing preferences.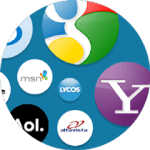 Beyond credit
Privacy protection isn't just about your credit score. It also helps to prevent more personal threats, such as cyberstalking or bullying, that could have an effect on your personal or professional life.
Heightened privacy concerns?
ExecutivePrivacy provides an even stronger level of protection, overseen by a privacy expert.