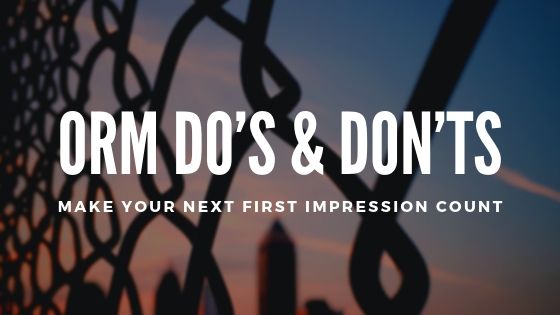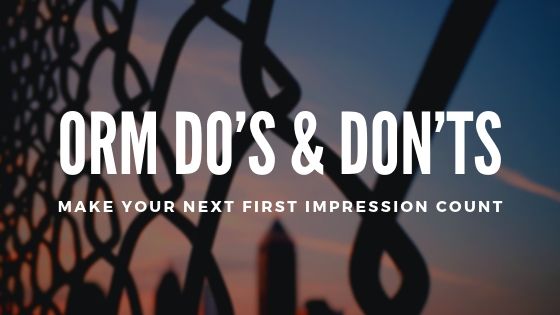 ORM DO'S AND DON'TS
Most Poplar ORM Do's & Don'ts
When it comes to maintaining your online reputation it does not matter who are you. Everyone from high-level CEOs to a McDonald's worker can benefit from the convenience of online reputation management (ORM). A quick and easy indicator of your reputation or reputation score which starts on Google.
Type in your name and skim through the results. We're serious, stop reading this for a minute and Google. 
For those people that have not, this is how others are going to form their "first impression" of you. 
What do you see? Do the results truly portray who you are and what you stand to represent?
Online reputation management is now handled by various firms, all declaring they can improve your overall web appearance. Others may look into alternative opportunities such as promoting themselves on social media platforms or financing expensive press releases to drown out the first page of Google. 
These are all great choices however you must guarantee you are regularly observing and changing your online reputation. This is not something you do once and it last forever, this requires maintenance.
Online reputation management is all about patience, the internet will not improve overnight. But with regular marketing attempts and regularly distributing content online, over time you will accomplish the reputation score you deserve.
Please fill out the form below and we will reach out as soon as possible!
What is Online Reputation Management?
Moreover, the purpose that online reputation management is to gain authority and the capacity to control one's reputation. 
ORM is a powerful tool you can employ to take control of online conversations. Make sure the results that appear are connected. So if you have inadequate amounts of data online, it is time to add some more. 
This is accomplished by producing custom websites, social platforms, press releases, and anything other means you can think of to marketing yourself online.
Having a positive online reputation can catapult you ahead of your industry rivals if done accurately. 
When potential buyers visit your website or examine your products the last thing you want them to see is a recent negative review. 
Personally speaking, even if I was referred to a company by a friend I will still read through recommendations and reviews prior to making any investments. 
Businesses need to aim to reduce adverse consequences while obtaining more positives. A positive reputation guides you towards an increased presence in your community. In turn, creating more clients.
If you are uncertain if you are making the right determination, look at what your competition does. 
Mimic what your competition is doing, BUT DO NOT COPY. 
Monitoring daily can keep you up-to-date with popular trends. Continually monitoring yourself online is an obvious way to see if there is any new feedback (positive or negative) that you can respond to. 
Giving appropriate answers will generate a surplus clientele, making your customers feel important is necessary.
In recent blogs, we have discussed the fact that consumers are turning away from word-of-mouth. This means you need to rely more on your reviews and develop your marketing efforts. 
Instead of talking with each other about products, consumers are going directly to reviews. 
Sites such as Yelp or TripAdvisor are stern with excluding reviews or even modifying them. This makes them a perfect source for locating honest reviews on products or services. 
Online reputation is what will either make or break your business in 2019. You do not want to find yourself on the dark web.
What to Avoid in Online Reputation
When people think of ORM they frequently compare it to human resources. 
While ORM does directly manage in-house communication efforts it is much more extensive than that. ORM is designed to control and manage both internal and external powers that are either going to help or hinder your business' production. 
While establishing the foundation for a reliable online reputation management strategy seems daring there are several things online available to aid you along the way.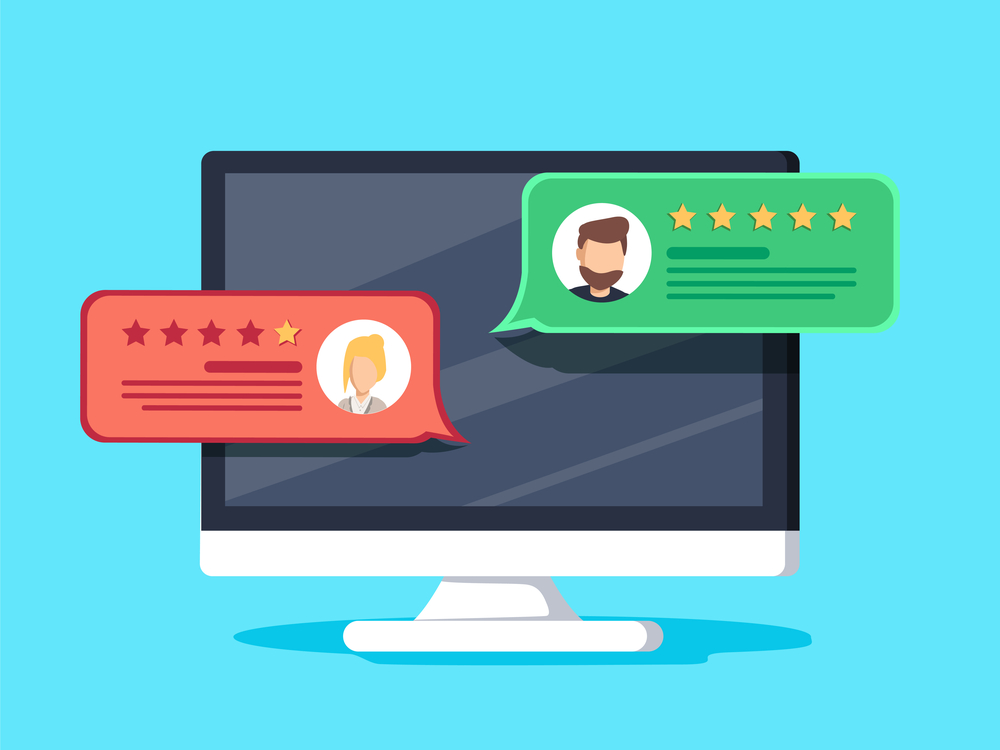 Minimal Brand Awareness
Possible customers are much more likely to acquire your good or service if they have previously heard of your brand. 
There are about four social media platforms that encompass the entire space. If you can master each one success will shortly follow.
Facebook

Twitter

Instagram

YouTube
Combating Negative Feedback
Subsequently, it is necessary to note that neglecting negative feedback will not make them vanish. 
Doing nothing and letting the negativity linger online will only worsen over time. 
By utilizing tools like, Google Alerts you can be informed immediately when a new review is posted.  ORM gives companies the opportunity to combat these bad reviews.
Remember to be kind and considerate while replying to disgruntled consumers. Negative situations have the tendency to heighten swiftly if not addressed with care. 
For those that are on the edge about buying your good or service may decide to buy after noticing that you took the time to personally address a concern from a former customer. 
Showing that you are there to assist makes all the difference.
Making the Best Out of a Negative Review
Encountering an unenthusiastic review is never simple for an organization of any size. 
Whether the review is online or in person, handling the review adequately may result in repeat business. 
Vice versa, it can also cause a snowball effect if you manage the situation poorly.
It is imperative that you are monitoring your customer feedback on a weekly or monthly basis.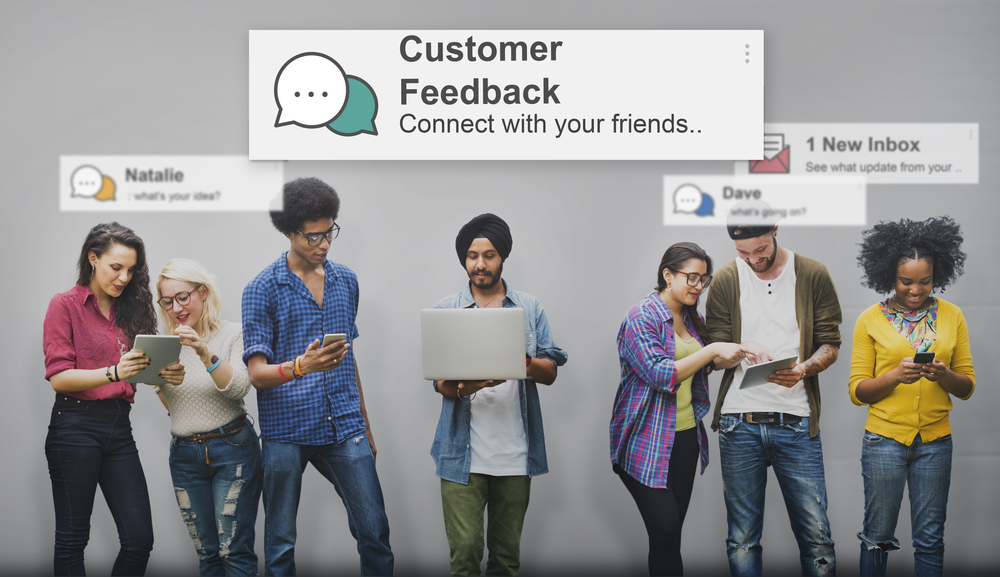 Again, you cannot afford to have negativity online in 2019. Businesses are created every day, all it is going to take is a similar company with no negative reviews to deter prospects from your business.
By immediately answering negative feedback, you are showing that disgruntled individual that you are trying to amend the situation. 
Showing you care makes the difference between a residual client and never hearing from them again.
Can ORM Remove Negative Reviews?
As we discussed earlier, there are tactics such as buying reviews that businesses use to protect or suppress negative content. 
This is simply temporary, once Google realizes there are false reviews they will either be removed or your company will be briefly banned from Google. 
If the correct ORM strategy is implemented and monitored, most of the time you suppress the negative content while you are distributing articles. 
Let's say you run a treatment center, an industry that is more inclined to incur negative reviews. This derives from the truth that those people are sometimes required, by law, to visit meetings. Of course, they are going to speak crudely about a class they were forced to take. 
However, by publishing blog articles and press releases consistently you have an outstanding opportunity at suppressing negative information with almost no additional efforts.
Focus on accumulating nothing but real and honest positive reviews. This strategy may take some extra time but the quality will pay off over the long run.
Do You Need 5-Stars?
In short, no.
People realize that not every business is perfect and over the years it is only expected to encounter negative feedback. 
Realistically you are not going to satisfy everyone, that is perfectly fine! 
There is plenty of fish in the sea, so correct the circumstances and operate towards bettering yourself.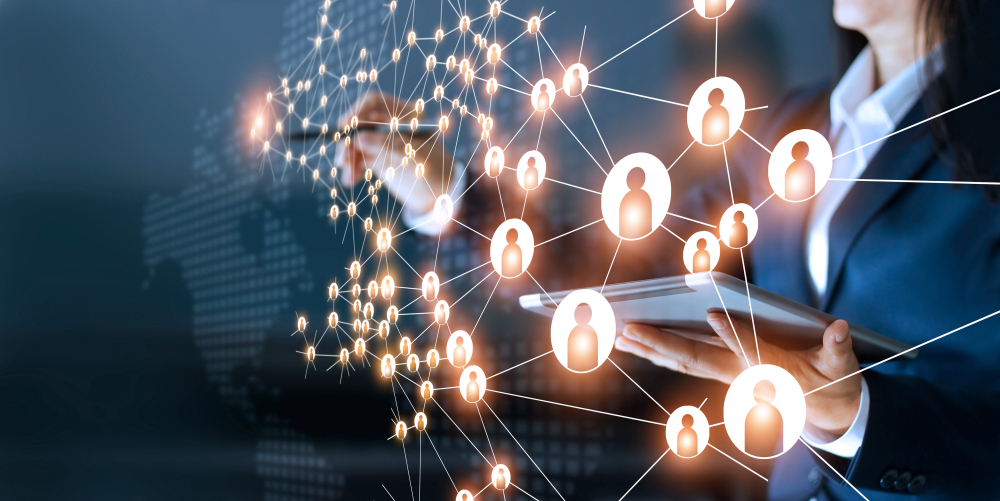 Ideally, you want to make sure you never fall below the positive image threshold. This is when you Google yourself and see negative information before you even begin scrolling.
Possessing 5/5 star reviews across all platforms may cause some suspicion amongst your potential customers. It is highly unrealistic that out of 150 customers, all 150 gave you 5 stars. 
Companies have the capacity to buy reviews while this helps the business, it negatively impacts how consumers view them if caught. 
Here at RemovePersonalInformation, we work on reaching out to your past customers to generate as much feedback that is feasible. 
After receiving the feedback you can either incentivize them to post themselves (via discounts or gift cards) or you can simply ask if you can post it on their behalf. Therefore you assuredly know that review will appear online.
How Do Employees Impact Your ORM Strategy?
This is a no-brainer. 
Even if your representatives are out of the office, how they operate online absolutely tracks back to your business. 
Nowadays everyone online is on Facebook, Instagram, Twitter or YouTube. These social media platforms have an enormous following. 
By publishing a new Instagram post you are making yourself vulnerable to billions of users. 
What you may believe you are sharing with your friends could quickly appear on a possible client's cell phone you are trying to close a sale with. 
When working offline or after hours on social media platforms use unique handles or usernames. 
This makes it challenging to trace that account back to you if something does negatively impact your business. 
By entertaining monthly or annual workshops on social behavior, you can dramatically reduce the chances that this may happen.
Do not wait until it is too late to make a change. If you are seeing something negative online it is essential you improve the situation in a suitable manner. 
Most importantly, be respectful. 
So by now, you should have a good understanding of what online reputation management (ORM) is and what it is not. If you have any more questions feel free to comment below. We would love to hear about what has worked in the past for you.
Please fill out the form below and we will reach out as soon as possible!