Can I Block My Name on Google?
If you are wondering "Can I block my name on Google?", we are sad to be the bearer of unfortunate news but it's not that simple. It's practically impossible to block your name from Google or online in general.
The more excellent news is that you can somewhat learn to control the search results people see when they search for your name on Google, Bing, or Yahoo. With much perseverance, it is likely to regain some feeling of control over your online reputation.
Please fill out the form below and we will reach out as soon as possible!
Why You Can't Block Yourself on Google
The idea behind why you can't block your name from appearing in Google searches is the complete idea behind how search engines such as Google work. Google, and other search engines such as Bing, DuckDuckGo, and Yahoo, exist essentially to locate data online from countless website sources.
A popular misconception in regards to Google and other search engines is that they DO NOT own the content they show you.  Meaning, they have no control over deleting the content. This, unfortunately, means that there is not a box you can check off on Google that will notify that to stop showing your name with their SERPs (search engine results pages)
How Can I Stop Appearing in Google Search Results?
While you can't prevent Google from displaying your name to their users upon request, you can limit the number of websites where your name does appear. Search engines such as Google you can find your name by comparing information from anywhere it appears online. 
Here at Remove Personal Information, we conduct a 100% free comprehensive search on your behalf to locate their websites for you. By obtaining a list of websites where your name appears and deleting your data. In theory, you can make it impossible for your name to appear in a Google search. 
However, that is almost never the case as not any website will comply to remove your data. Especially if it is deemed public information (i.e. mugshots and arrest information).
Update Your Social Media Profiles
If you are like most people you have a Facebook, Twitter, or other social media platform account where your name appears. These are some of the easiest sources for Google to easily find. 
A good tactic to block your name on Google is to guarantee that your profiles are not visible to search engines.  To maximize your privacy on social media make sure to revisit your privacy settings and make sure to enable privacy mode of all platforms you're found on.
Please fill out the form below and we will reach out as soon as possible!
Regrettably, if your profile was previously public, you may be too late. Your data will continue to show in Google searches regardless of if it was removed or not.  The safest method to do in order to keep your current social media profiles from leaking your name onto Google is to erase them. 
By doing this and then creating new profiles with every privacy settings enabled ON. This will ensure that the information within your social profiles is no indexed in Google's search algorithm.
Contact Third-Party Websites for Removal Options
What if after a fast Google search you see that your name appears on a random website. One that you've never registered yourself on before nor one that you control directly. When this occurs the only method to block your name from Google forever is to opt-out of distributing your data on the website. 
You can also contact the site owner directly and request that they delete your personal information.  Throughout the process of blocking your name on Google, it is imperative that you are aware of all the websites you're locating on.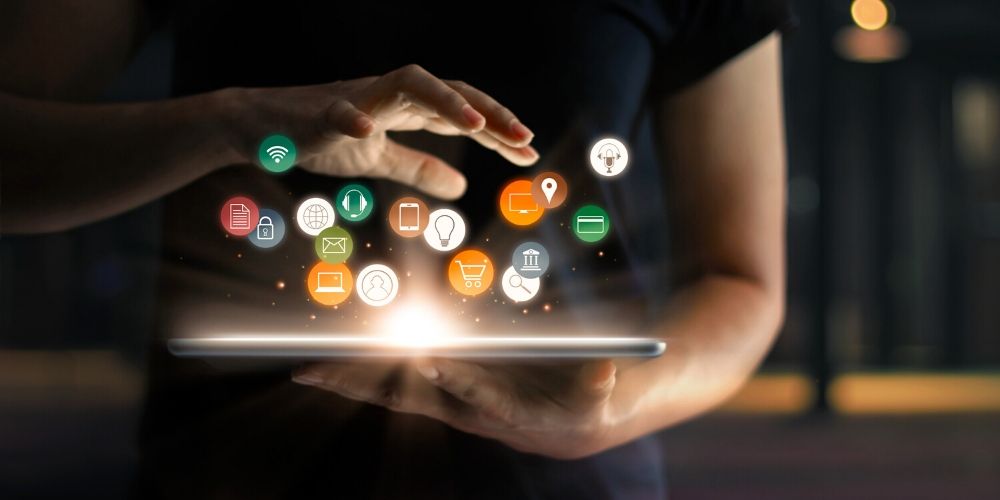 Here are a few examples of websites that might be publishing your name and private information online in 2020.
Data Broker Websites 
Popular websites today, such as WhitePages and Spokeo use a business model that is built around organizing and reselling personal and private data.
What is included on these reports:
Name, Age DOB

Home Address

Information and links to relatives reports

Criminal records

Loans/debt

& much more…
You ought to be able to remove your personal data being listed on these sites as most provide opt-outs. If they do not you will have to track them down manually using a tool such as WHOIS. 
Blogging Websites
When it comes to other third-party websites such as blogs, they are legally allowed to publish any type of content as long as it is public information.
Requesting Google to Block a Name Online
If when you Google yourself you begin to see negative content online, know that you do have options 
If the negative content is against Google's terms of service, Google will remove and block your name from that results with the SERPs.
Nevertheless, even if Google blocks a certain name from appearing in search results, the content will still exist on the website. It will simply never appear in Google.
Google cannot freely remove information any type of content they want from the internet. Plus, once you remove or block your name on Google you still have Yahoo, Bing, and DuckDuckGo to worry about.
Please fill out the form below and we will reach out as soon as possible!