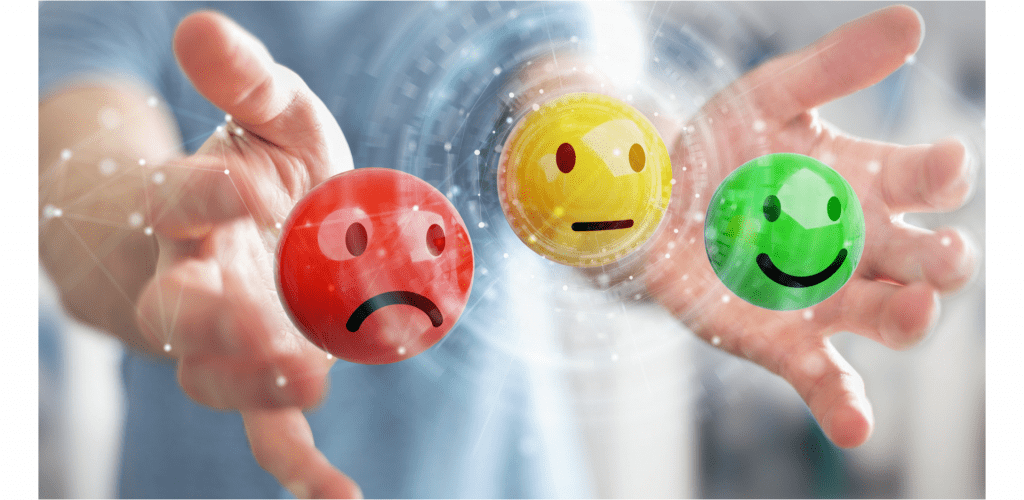 How to Manage Bad Reviews
If you are a business owner, one crucial step to take in creating your business is establishing a positive brand reputation. With much of consumers' decision-making is based on what they hear or see about your brand through technology, it is important to be savvy with how you present your business online.
One of the biggest components of establishing your online brand is having good reviews on sites such as Google Reviews and Yelp. With these sites, people are able to easily compare your business to others similar to or near it in order to make a more informed decision. This can be both an advantage and a disadvantage to business owners:
The advantage is that if you do good business your customers can tell everyone about it! Positive customer reviews hold a lot of weight to them because they are independent opinions that aren't influenced by the company itself.
The disadvantage of customer reviews is that they can also break you. Google's search algorithm relies on customer reviews when presenting search results to people. This means that if you don't have many reviews or have many poor reviews your online company page might not be seen.
If you have bad Yelp reviews on Google, all hope is not lost. While you can't remove bad reviews you can still manage your image and prevent a grumpy customer or two from hurting the integrity of your company.
Please fill out the form below and we will reach out as soon as possible!
Make Sure You Address Bad Reviews
Let's say a customer had a bad experience in your store and goes straight to Google to complain about it. The worst thing you could do is to ignore the comments that the customer has left and hope no one else notices it.
— Learn how to get your name on Google! —
Any business owner should make it their priority to address any negative reviews and attempt to correct the issue in any way within their power. By doing this, you are not only practicing good business by taking a "the customer is always right" approach, but you are also showing other people who may be looking at the review that you are proactive and willing to do whatever it takes to ensure a quality experience with your business.
Some ways you could correct a bad review would be to offer a replacement, offer a discount, or offer something for free in order to satisfy the customer. This shows people who are looking at your reviews that you genuinely care about customer satisfaction and what's best for them.
Bury Bad Reviews With Good Reviews
If you have a few bad reviews it's ok because not everyone that you serve is always going to be completely satisfied. If you only have bad reviews or very few reviews, however, it could prove to be detrimental to your company and image.
You might have heard of buying positive reviews from fake people to make your company look better. While this is something that can be done, it is not a safe idea. The reasoning being that buying fake reviews is against Google guidelines and can also get you fined by the Federal Trade Commission.
Instead of buying fake reviews, simply make it an effort to encourage positive reviews from real customers. The great part of online reviews is that it is very quick and easy to let other potential customers know what you think about a business. That being said every time you satisfy another customer encourage them to let you know what they think by leaving you a review online. By continuously encouraging customers to leave reviews, you can bury negative reviews to give people a more realistic image of your company.
Be Proactive, Not Reactive to Bad Reviews
When running a business, you anticipate certain problems and solutions in order to avoid losing money. It is important that you also take your image according to your customers into consideration as well. Every company will encounter a bad review from time to time. It is imperative that you have a crisis management plan in place for when this occurs.
Do not request feedback from customers who were dissatisfied with their experience. You can incentivize customers to leave reviews by offering discounts or coupons for their next item. While incentivizing can be a great thing, it is important that you incentivize people to leave their honest opinion. Not encourage leaving faulty reviews.
Can you Sue Someone For Leaving a Bad Review?
Should you sue somebody for defamation that unjustly left a poor review of your business online? I'm certain it's a matter that crossed the mind of the many annoyed business owners
There are various review platforms online that give consumers the ability to leave critical feedback on a product or service. Many of these websites such as Google do not require proof of purchase in order to leave a review. This means anyone can tarnish your reputation without ever doing business with you! We see competitors fall victim to this every day. Their competition tries to slander their name by writing negative and slanderous reviews to deter potential customers.
Unfortunately, the webmasters of Yelp and similar sites are not responsible for the content left within a review. What does this mean?
If you are attempting to handle a bad review through your attorney you would need to sue the reviewer directly. There are many downsides to this. If the review was an opinion most posts are protected under the freedom of speech. Meaning you cannot say that someone's opinion is wrong or unjust. However, if you can easily discredit their claim there are steps you can take. Many times a simple email to Yelp will suffice.
Try Using Online Reputation Management
If you're having problems getting customers to leave you reviews in order to bury or suppress negative search results and reviews, try an online reputation management program. These programs are great because they are a legal route to take control of your own online image without buying fake reviews and facing the risk of fines.
Instead of removing bad reviews, which could cause a lot of problems such as wasted time and money in the long run, online reputation management allows you to simply suppress the bad reviews. This is done so by creating online sites and social media campaigns that you are in control of and utilizing SEO methodology. By utilizing these tools you are able to establish the positive image that you want and deserve.
Remove Personal Information – Contact Us
Remove Personal Information (RPI) is an online reputation management company. Our team works around the clock to effectively eliminate any negative information about you online. Online reputation management is key for businesses that wish to take control of their online presence. RPI can adequately enable you to do the following:
Establish a positive online reputation
Remove or Suppress any negative content related to your business
Learn how to generate more positive online reviews
Take your online reputation into your hands. Make sure that you are presenting the most positive image of yourself online. For more information on online reputation management, click here!
Please fill out the form below and we will reach out as soon as possible!