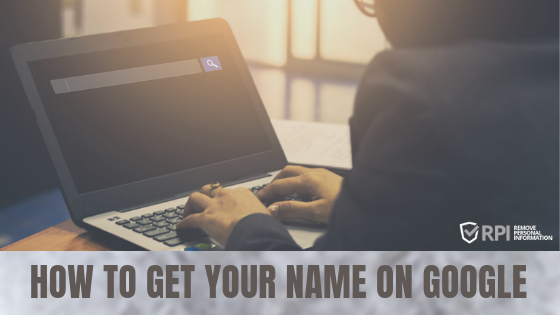 How To Get Your Name On Google
When was the last time you Googled yourself? How far down the page do you have to scroll until you see anything about yourself? Although Google is home to various pages to reference users typically never select anything below the 5th position on the first page. In fact, 79% of Google users first within the top 3. On top of that, 90% of users never venture past the first page at all!
Whether you are growing a personal brand for yourself or job seeking it is important that you have relevant information on the first page of Google. This not only makes you look important in society but it makes it easier for others to locate you on the internet.
If your information is nowhere to be found, do not worry. Although we specialize in removing personal information from the internet our team is well versed in the art of search engine optimization and we wanted to share our tips with you.
— Learn how to fix negative information with RPI! —
Build a personal brand for your online with a few easy to learn steps. If you are an active Facebook, Twitter or Instagram user you may have already built a reputation and web presence with yourself online unbeknownst to you.
Don't leave people thinking you do not exist. It's time to learn how to get your name on Google with RemovePersonalInformation.com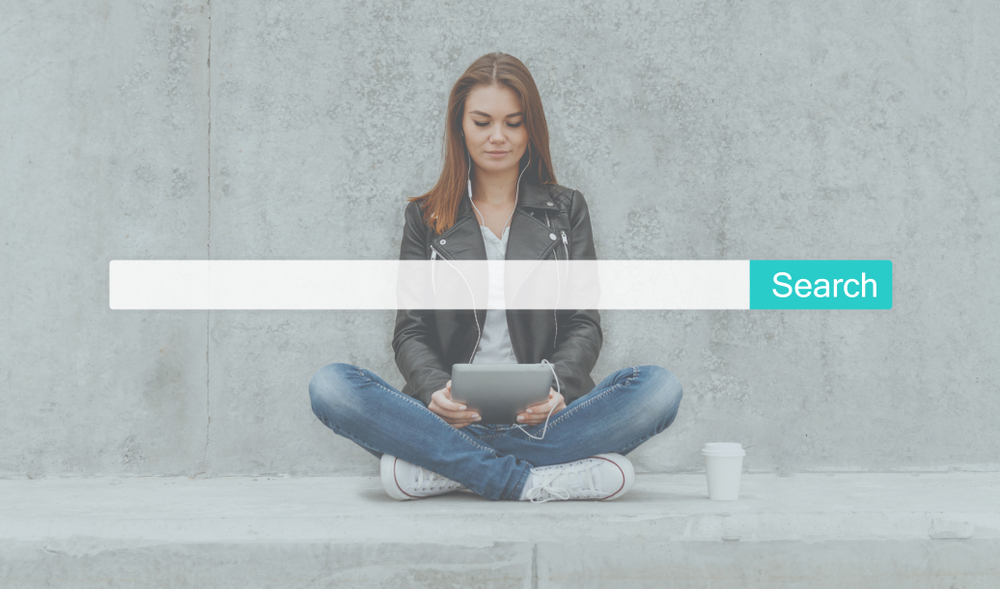 Please fill out the form below and we will reach out as soon as possible!
How to Get Your Name to the Top of Google Search?
Purchase Exact Match Domain
The most powerful way to establish your personal brand online from the start is by purchasing domain names that match your full name. We call this an "exact-match domain".
What do we mean by this?
For example, if your name is John Doe, we highly recommend buying johndoe.com in all variations. In addition to purchasing the .com, you should buy as much as your personal budget allows (.net, .co, .ru, .us, and many more). Head over to GoDaddy and type in your name, the register will show you all available options. Buy them all!
Build Out Domains
After purchasing all of your domains comes the fun part! Time to build out each website to further promote your name within the eyes of Google's web crawl.
If you have no knowledge on how to create a website we are how to provide you with the resources you'll need to get the job done. Here is a video the walks you from start to finish on how to build a website is no time at all! Enjoy.
After setting up your website with the appearance you are happy with, it's time to start adding content!
Start by placing your full name (to match the website address) in multiple locations on your Homepage.
Next, you should start by featuring content about yourself. Begin with a brief life story with your bio on the homepage and include a photograph of yourself. Make sure you place your full name as the alt text to the image as well as creating a caption. These options are prompted to you when uploading your image, you can't miss it.
Your bio ought to embody your name frequently but avoid stuffing your name all over the page, this appears as spam to Google and can be hurtful to your overall search viability. Any and all text should read as naturally as possible.
Create Social Media Accounts
Nowadays everyone uses social media. Whether you are a parent and live on Facebook constantly sharing the latest cat photos to your friends. Or an aspiring photographer who uses Instagram as an outlet to showcase your artwork to the world. Social media platforms are a powerful way to get your message out into the world.
While working and learning how to put your name on Google you may be surprised at how much these sites can assist in the process.
If you are like me you probably check into 3-4 apps every day to catch up on what your friends are doing and maybe your favorite athlete or celebrity. But did you know individuals make a living off these platforms?
Social media sensations like Jake Paul or Amanda Cerny earn millions of dollars per year for simple posting photos on Instagram. You can also find automotive junkie Wolf Millionaire who simply posts photos of foreign hypercars to grow his reputation online. Guess what? When you Google these individuals this is exactly what shows.
By simply creating 10 different social media accounts and regularly uploading content, in a few short months you will start to see your images, blog articles and social profiles ranking on the first page of Google.
Please fill out the form below and we will reach out as soon as possible!
After years of helping our clients grow strong personal brands for themselves, here are our top 10 picks for what social media sites you should create profiles on. You decided to leave the obvious options such as Facebook, Twitter, Instagram, and YouTube:
Wikipedia

Pinterest

WordPress

Craigslist

Tumblr

Yelp

Imgur

Flickr

eHow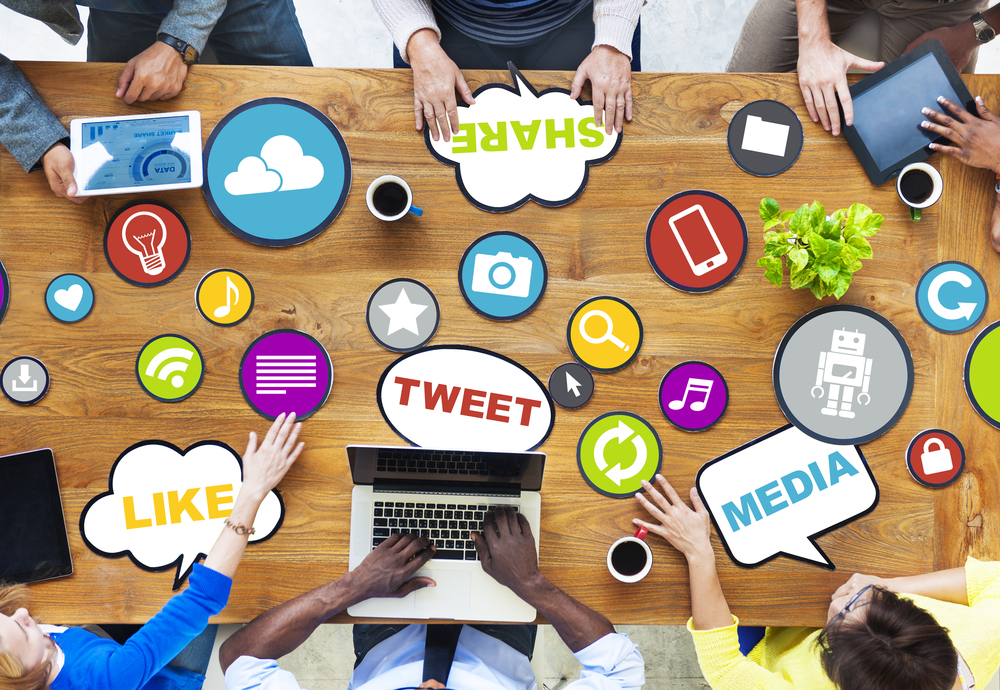 Start by visiting each of the websites above and create a simple profile with one post each to start. If you can, upload a different photo to each platform. This will essentially pour tons of new content into Google images. 
*Tip: Before uploading the photos to each profile edit the name of the photo to your name and a number, i.e. johnsmith_1, johnsmith_2, etc.
How Do I Get My Profile on Google Search? Answer: Web 2.0
What is Web 2.0 exactly? Generally speaking, Web 2.0 is the "next generation" of link building amongst social media platforms.
The first generation of social media was constructed to simply share content and ideas with a specific following. Web 2.0 changes the game by connecting each of your social media accounts, which strengthens the authoritativeness of each platform. Over time this causes sites like Facebook, Pinterest, and Tumblr to rise in the search rankings. This is how you build a name for yourself online with no money.
The only downfall is that working organically on Google can take time. The average time it takes a fresh piece of content with low authority is roughly 3-6 months. By connecting everything you are pointing users from site to site, Google favors this highly. If you are able to direct a user from Google to your Facebook and then from Facebook to your Instagram and finally have them click on your website link in your Instagram bio you hit the goldmine and you will watch your newly made sites and social media platforms climb the rankings.
Furthermore, the best way to increase your personal brand promotion online would be to post daily and share each post onto another platform that you control. Most applications such as Instagram allow you to share automatically with every post to Facebook, Twitter, and Tumblr. Now simply repeat this step with the other 7+ sites you made to maximize your coverage.
Another great way to generate visibility online is by creating business listings on various review platforms. If you already have business listings online and are suffering from negative reviews, learn how to manage bad reviews with RPI!
Search Engine Optimization
If you have never heard of search engine optimization or SEO the odds are you have been living under a rock. SEO is a marketing term used to help increase search rankings for a specific keyword, in this case, it would be your name.
The first step you took that was extreme SEO conscious was purchasing an exact-match domain that including your full name. Why did we do this? Simply because you want to match whatever individuals are searching for. If someone was looking for you and typed in John Smith you want JohnSmith.com to appear on the first page for easy reference.
Furthermore, we recommend purchasing domains including your city/state if your name is fairly common. For example, we are located in Sarasota Florida so you could purchase johnsmithsarasota.com or johnsmithflorida.com is they are available in order to cover by keywords Google users could potentially use to locate you online.
To learn more about the best SEO practices enjoy this short video from Bluehost, a very reputable hosting option you can select as well over GoDaddy.
Can You Pay Google to Rank Higher?
Long gone are the times once customers discover your company through the phone book. Today, if anyone is trying to find businesses or services, the primary place internet users check is Google. How are you able to get your website listed on Google? And should one pay?
There are completely different techniques to urge website traffic from a simple Google search. Google Adwords is the most direct. Simply may on a cost-per-click basis to rank higher amongst the sponsored search results. These are typically found in the top and bottom 3 spots on Google. You can tell by a small green box with 'AD' next to the link.
SEO controls your ability to higher on the search engine ranking page (SERPs). Once your website has been optimized you gain a greater chance of generating new organic traffic. Organic traffic is a term coined when online users locate your website without any means of advertising such as Google Adwords.
Adwords, on the opposite hand, is a pay-per-click (PPC) advertising on Google. you'll notice these ads on the highest and bottom of the results page with clear 'Ad' labels on them. In order to outrank your competitors, you simply pay more per click to Google. There should be no reason to run ads for your name, however, if you are growing a small business website you should take this into consideration as a lead generation method if your budget allows it.
Adwords: The Good & The Bad
When you use Google Adwords, you merely pay Google once your ad gets clicked by a Google user. If your ad is top quality and your bidding strategy optimized, you'll be able to even excel organic positions.
You can produce an Adwords campaign rapidly, however, once it ends, therefore so does the traffic to your website. This means your traffic will only occur while paying for ads. If you have deeper pockets it would be wise to run a big campaign after publishing an article to quickly boost the authoritativeness of the blog article.
Counting on the keywords you bid for, and also the quality of your campaign and website, you may find yourself paying plenty for the campaign. Relatively speaking, a short-term AdWords campaign should be relatively cheap seeing as not many companies for paying for keywords such as [John+Smith] or better yet [John+Smith+Sarasota].
We recommend only implementing Adwords campaigns if you are in dire need of quick results. Please keep in mind you could be spending $100/day. You must also keep in mind you are essentially throwing your money down the drain if you are not selling anything on your website. Adwords for brand awareness, although it works has zero ROI besides altering search results.
Please fill out the form below and we will reach out as soon as possible!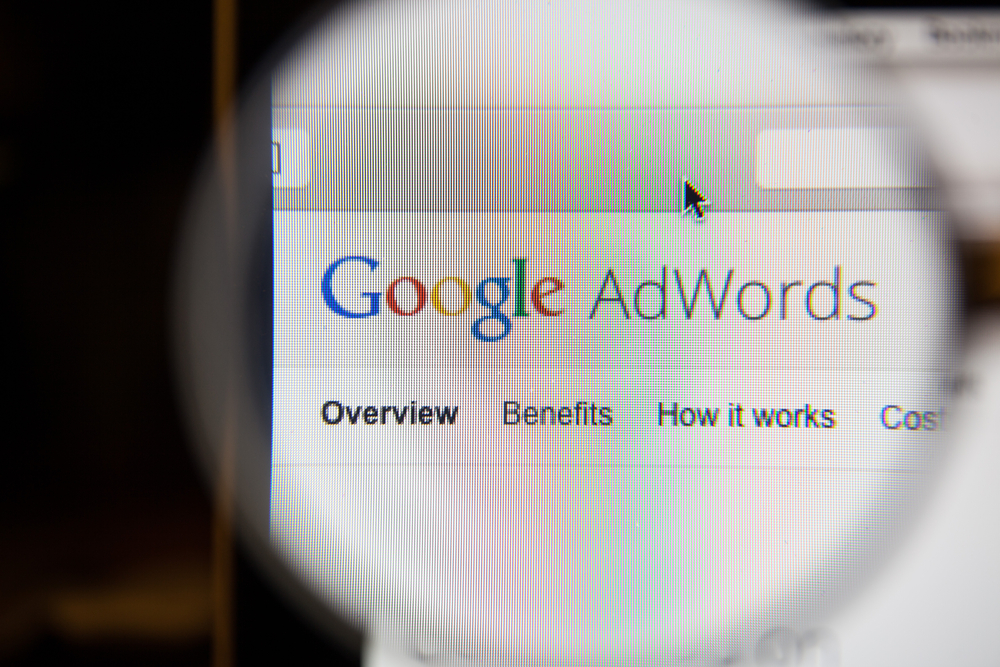 How do I get something removed from Google search?
Lastly, if you are working to remove content from the internet in efforts of promoting yourself in a positive light there are endless routes you can take. If this is an emergency please feel free to call us directly at (844) 445-6096 or click here for a free removal analysis. One of our knowledgeable sales representatives will reach out via phone or email within 24-hours of your request.
In addition, if you are seeking assistance in bettering your online reputation by clearing your background for employment purposes RemovePersonalInformation.com can help clear your name from over 45 data aggregate sites like InstantCheckmate, BeenVerified, Whitepages and many more.
— Online Reputation Tips For Starters (CLICK HERE) — 
If you are unable to remove information on your own RPI can assist you with how to suppress negative search results on Google. Through various marketing and promotional tactics, our team is able to bury an article from the first page of Google, Bing, or Yahoo.
Remove an Image from Someone Else's Site
Google could take away pictures if they contain sensitive personal data, sort of an image of your signature, or if the photographs are "revenge porn" on sites like ShesAHomeWrecker.com. The removal policies justify what sorts of pictures could also be removed.
If your image or photo in question violates the privacy policy of Google it may be grounds for immediate removal and deindexing.

If you feel your photo was posted illegally or unwarranted.

If you simply do not like the picture – contact webmaster and request the photo to be taken down and deleted.
Remove a Deleted Photos from Google Search Results
Once a photo is removed from a specific website it does take time before Google is alerted.
For example, the best way to explain this would be if a book was missing from a library. You must notify the librarian that a certain book is no longer on the shelves even though the directory says it is in stock. It may take the librarian sometime before updating the records to reflect any changes in inventory.
This is the same way Google works, first, the webmaster must delete the photo and recrawl their website. This sends clear alerts to the Google team that there has been an alteration on a website. This process can happen within a few hours or it may take in upwards of one week before you see any changes.
Keep in mind, these updates happen automatically as Google is constantly crawling websites in order to display accurate information within their results so if you are seeing a dead link after clicking on the image rest assured within a few days or a week that piece of content will be removed.
Why Google Does Not Remove Most Images
Google does not own any websites that appear within their search results (unless it is a subdomain of Google i.e. ads.google.com). Since Google has no ownership they cannot demand a website to remove any content.
The most Google can do (if the photo or article violates any privacy policies) is to no-index the page within Google. This makes sure the article or photo does not appear when another individual Googles your name.
This does not remove your information from the source but it does limit the visibility tremendously. The only individuals able to see your content would be if they visited that website directly and located the article.
Please fill out the form below and we will reach out as soon as possible!